Difference between revisions of "Asmas"
From NoiseWiki
Jump to navigation
Jump to search
---
Revision as of 13:42, 21 May 2020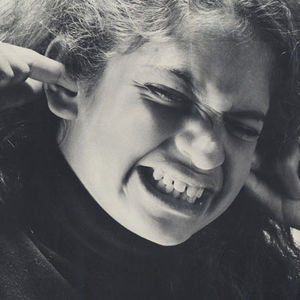 Bio
Norwich, UK. M. Andrews principally active as an instrumental improviser, songwriter, and poet; thus far Asmas has very much been a side-project for sporadic indulgence.
This will change.
Members
Matthew Andrews
Gear
Macbook Alesis MultiMix 4 USB Korg MicroKorg Big Muff Boss DS-1 Hydrogen drum machine Guitars (and preparations thereof) Double bass Homemade instruments Contact microphones Mobile telephone Tape loops Tone generators Metronome Guitar tuners w/ 'pitch pipe' settings Found objects etc...
Discography
LATEST RELEASE:
Immanent Soul-Train Classics For One 21/05/2020
1. 'Entropy' Pronounced 'Excitement' 03:19 2. The Temerity Of It 04:10 3. Volume Does Not Equal Intent 03:40 4. Roland Barthes Enjoys His Collection Of Polaroids 03:26 5. The Direction Of Appropriation Is Everything 06:29 6. Thinking Again About Miasma 04:13 7. Two For Two 05:30 8. For The Future (Just In Case) 02:13
(noise / harsh noise / HNW / drone / EAI / free improvisation) https://sovietdistrict.bandcamp.com/album/immanent-soul-train-classics-for-one
Contact
soviet.district@aol.co.uk
Links