Default Standard Records
From NoiseWiki
Jump to navigation
Jump to search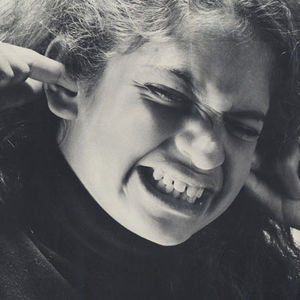 Logo image needs to uploaded to noise wiki in ordered to be displayed inline, use the upload file function in the left hand
Bio
Collaborative Artist_Label
Noise Democracy: an archive for radio programs / mixtapes 2021 onwards
people (δήμος/demos) to rule the state (κράτος/kratos)
"in a truly free nation, no one has to tell you you're free"
All releases with Default Standard numbering. DSR# numbers: new submissions DSR- (minus) numbers: reissues
No Political Extremities!
Don't Hate, but Collaborate!
Discography
DSR#0 | Play Noise Like You Never Learned by Unknown Madona
DSR#1 | whispering carelessly by μελωφοβία
DSR#2 | zer0 waste by invertebrata
DSR#3 | Dockers, Gargoyles & Other Monsters by Filmy Ghost
DSR#4 | Dark Triad by Necroviolence
DSR#5 | Ascending To Paradise by Noise Jihad
DSR#6 | here and nowhere else by Federico Balducci
DSR#7 | Amplified Metal Sheet by Tristan Burfield
DSR#8 | ∞ by SynthWave Noise
DSR#9 | Ethical Waves (ν) by (The) Unknown Artist
DSR#10 | Ghost Lights by Thaniel Ion Lee
DSR#11 | Self-Meditation On The Practice Of Temporary Autonomous Zones by Mai 12
DSR#12 | Scrap Music by Bukkake Tech
DSR#13 | Joanne Dru by Death Noir
DSR#14 | Noise of Slavery by My Own Cubic Stone
DSR#15 | ήθος by μελωφοβία
DSR#16 | Zeeth by Lezet
DSR#17 | Miserere by Vilgoć
DSR#18 | Demo by Parablebox
DSR#19 | Hibiki-Hana-Ma by Hank Iambi Ah I
DSR#20 | Χορδόφωνο by Δ.Τ. * C.F.
Contact
degram.gr@gmail.com
Links