ANAKRID
From NoiseWiki
Jump to navigation
Jump to search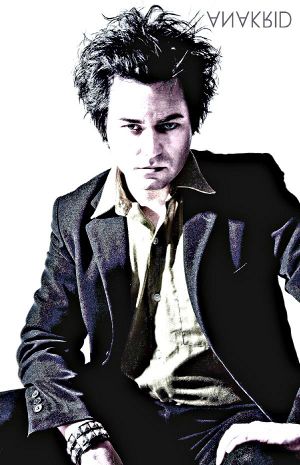 Name              = Anakrid |
 Origin            = Columbia, SC |
 Genre             = Experimental |
 Label             = Beta-lactam Ring|
 Years_active      = 1989 – Present |
 Current_members   = Chris Bickel| 
 Past_members      = | Rob Cherry| C Neil Scott|

Musical output
Anakrid was a moniker adopted by Chris Bickel in 1989 as an umbrella for various forms of musical experimentation. Over the course of several years Bickel recorded under this name, sometimes with the assistance of other like-minded individuals; only releasing demo cassettes in extremely limited numbers to close friends. The first release of 1989's "Anakrid Aural Presentation" was a crude exercise at best. Over the years, Bickel continued to experiment with sound-manipulation and sound sculpture all the while releasing demo cassettes and later CDR's in extremely limited numbers for his close friends. It wasn't until 2003 when Bickel surprisingly received an Arts Grant to do a widespread release that the public-at-large became aware of Anakrid. Since then Anakrid has continued to release recordings, usually on vinyl LP format. The music of Anakrid could be considered Experimental Music, Avant-Garde, or Noise Music. Compositional techniques have been influenced by Dada, Fluxus, and the ideas of John Cage amongst others.
Members
Anakrid is an American music band, formed in 1989 by Chris Bickel Although Chris Bickel has sole curatorship of Anakrid, the project has included the assistance of Rob Cherry, C Neil Scott, Jefferey Mythdoor.
Though Chris Bickel began recording as Anakrid before his involvement in other projects, he also played in the bands In/Humanity, Guyana Punch Line, Confederate Fagg, and Newgenics.
Discography
Compilation appearances
External links