Ehknkore
From NoiseWiki
Jump to navigation
Jump to search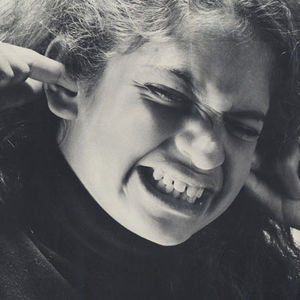 Images need to uploaded to noise wiki in ordered to be displayed inline, use the upload file function in the left hand
Bio
Genre: Noise
Project: Ehknkore
Dates extant:1996-present.
Ehknkore (spelled as Eckankore or Eknakore on some releases)had its origin as a solo project founded by Ron K. in a bedroom of a house in Mar Vista, CA. The first line-up released a 7-inch EP. One side was Ehkankore, the other side was Musicide, the Noise project of Mike Sullivan.
The first live performance occurred in 1996 at the Impala Café. By this time Paul Malcolm had briefly joined the group based on an ad that had been placed in No Life Records. Malcolm was soon replaced by E.J. Nervo. K. met Nervo at another record store, Green Hell in Sherman Oaks, CA. The lne-up in Nervo and K. was a fruitful one, resulting in a number of gigs in such places as the Spanish Kitchen, Ahh Capella, The Knitting Factory Alternative Lounge, the Cobalt Café, the Garage, the Smell and the Echo Park Flm Center. More attention has been paid to performances than physical products after the fact.
When E.J. decided that he did not want to be a part of Ehkankore Chuck Foster was recruited. This line-up played a number of shows in including two shows at the Smell. Unfortunately this line-up ended when Chuck moved to New York City. Ehkankore has continued as a solo project after that time, with Ron K as the sole member of the group. Recordings will persist in the future.
Ron K. has also been involved with the legendary Noise project +DOG+ for the last decade.+DOG+ and Ehkankore have also been featured on the same bill in the past, most memorably at the Echo Park Film Center in 2002.
No Symbols Where None Intended
Members
Ron K. (1996- present)
Chuck Foster (2000-2002
E.J. Nervo (1996-1999) (2002)
Sean Maytum (2002)
Kris Anderson (2000)
Emerson Balla (1996-1998)
Paul Malcolm (1996)
Gear
what gear do you use
Yamaha SU10
MXR processors
Discography
Split 7-inch EP with Musicide (Kill Music) , 1996
Track on 'No Structure #3' cassette (TIF) 1997
'Mereology: The Raw Sessions' recorded in 1997. link: http://mrphreeksanokistemporium.blogspot.com/2009/04/eckankore-mereology-raw-sessions.html?m=0
'A Brief Account of Non-Issues" cdr 1998 link: http://mrphreeksanokistemporium.blogspot.com/2009/03/eckankore-brief-account-of-nonissues.html?m=0
'Noise Kills Punk Dead' (Opulence CD, 1999) Two tracks contributed. Link: https://www.youtube.com/watch?v=tdpms7BHMeY
'No Symbols Where None Intended' online mp3.com 2000 link: http://mrphreeksanokistemporium.blogspot.com/2009/05/eckankore-no-symbols-where-none.html
'A non-evaluation of no values' track on INTERNATIONAL NOISE TAPE BOX SET, 2016
Contact
Tells us how to contact you
oldmanron@gmail.com
Links
Links to your project online http://mrphreeksanokistemporium.blogspot.com/search/label/eckankore?m=0 https://archive.org/details/iuma-eckankore https://myspace.com/eckankore/music/songs